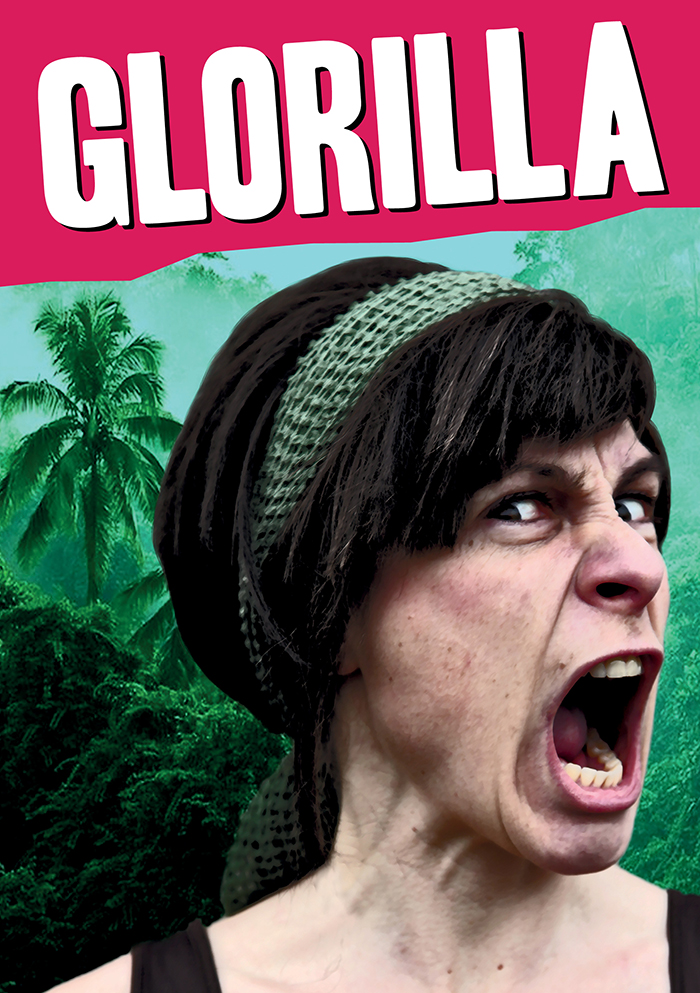 Acclaimed French Actress and International Animal Communicator Gloria Delaneuf returns to the UK to share her life-changing experience with the gorillas of the Kungalunga Jungle. Assisted once again by her UK tour manager Josephine Cunningham, she is determined to show that man and gorilla can live "sans frontieres".
Following on from the award-winning "Gloriator", "Glorilla" is the hilarious new
show from French/English comedy duo Spitz & Co.  It was developed as part of Bristol Old Vic's Ferment and with support from Arts
Council England.
"Once again Morel and Donkin demonstrate their spectacular comedy chops and dramaturgical sophistication in an hour of non-stop hilarity" Belinda Dillon, Exeunt Magazine
"The physical comedy is terrific – the tent scene is one of the silliest and funniest of the year." **** The Reviews Hub
Performed by SUSIE DONKIN and PAULINE MOREL
Directed by ANGUS BARR
Devised by SUSIE DONKIN, PAULINE MOREL, ANGUS BARR and RINA VERGANO
Dramaturgical support from RINA VERGANO
Designed by SUE CONDIE
Thanks to GREG BANKS, SARAH BLOWERS, EMMA-JANE BENNING, EMMA BETTRIDGE, and TOM BAXANDALL