Company History
Susie Donkin and Pauline Morel met at a Spymonkey clown workshop led by Aitor Basauri and decided to create Spitz & Co – a female French/English comedy duo based in Gloucestershire.
Their first show "Gloriator" was supported by Bristol Ferment and Arts Council England. As well as rural touring and performing at festivals, "Gloriator" was part of BAC's Collaborative Touring Network's (CTN) UK Spring Tour, and has had runs at the Bikeshed, Exeter, Tobacco Factory Theatres, Bristol, and a very successful Christmas run at the Theatre Royal Plymouth's Drum.
The follow-up show "Glorilla" (or "Gloria In the Mist") sees Gloria Delaneuf return to the UK to share her life-changing experience with the gorillas of the Kungalunga Jungle.  It also received support from Arts Council England and Bristol Ferment has been touring since April 2016.  A Christmas version (with snow) had a month's run at the Theatre Royal Plymouth's Drum in December 2016 .
Biographies
SUSIE DONKIN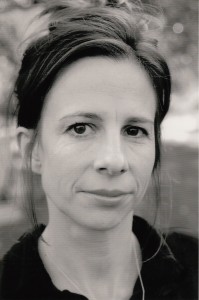 Susie is a comedy writer/performer with over 15 years experience.  She began her career as one half of female double-act McDougall & Donkin, and went on to become a member of the sketch group Bearded Ladies (Radio 4, BBC2, Channel 4).  She has been involved in all five series of the BAFTA winning "Horrible Histories" (CBBC) as both a writer and a performer. She is also an experienced actress, and an excellent horsewoman.
 PAULINE MOREL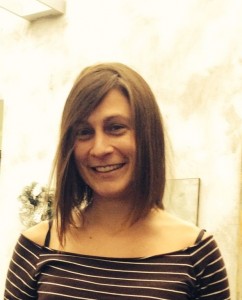 Pauline has a background in theatre as an actress and producer. She was awarded a "Gold Medal" in Drama at the Conservatoire National de Région in Troyes and went on to run her own theatre company in Paris. She undertook clowning training with Nose to Nose, Gerry Flanagan, Franki Anderson, Spymonkey, Mick Barnfather from October 2010 to May 2013.  She is a Giggle Doctor with the renowned Theodora Children's Charity.
Associate artists
ANGUS BARR (Director)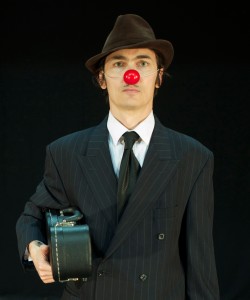 is artistic director of Publick Transport whose productions include 'Discombobulated', 'Very Hard Times', 'The Dept. of Smelling Pistakes' and '20,000 Leagues Under the Office'.  Over the years he has collaborated with Desperate Men, Gonzo Moose, and Ridiculusmus. His solo show "Ukele Banjo Warrior" is currently touring.
AITOR BASAURI (Associate Director) is joint artistic director of internationally renowned clown company Spymonkey with whom he also performs. He is a regular tutor at the Philippe Gaulier School in Paris, and leads Spymonkey clown workshops all over the world. He is one of the most eagerly sought-after teachers in the field.
SUE CONDIE (Designer) is a Stroud-based theatre designer with a wealth of experience from "Aladdin" at the Everyman Theatre Cheltenham to "A Midsummer Nights' Dream" in the round at Stephen Joseph Theatre, Scarborough. She is a talented, innovative artist and excellent collaborator who immediately understood the homespun ethos of "Gloriator".
We would like to thank the following people and organisations for their invaluable help:
clown Tweedy, Natasha Bolonkin, Isla Craik, Thomas Baxandall, Pepa Zelada Tomé, Elena Montobbio, Emma Bettridge, Carrie Rhys-Davies, Russell Hancock, Lina B. Frank, Rina Vergano, Gregg Banks, Ed Rapley, Anita Taylor, Bristol Old Vic, Tobacco Factory Theatres, Theatre Bristol, The Painswick Centre, Stroud District Council (The Subscription Rooms)